Why You Should Get a Second Opinion on Your Workmans Comp Claim
Your Right in Wisconsin Is to See Any Joint Injury Doctor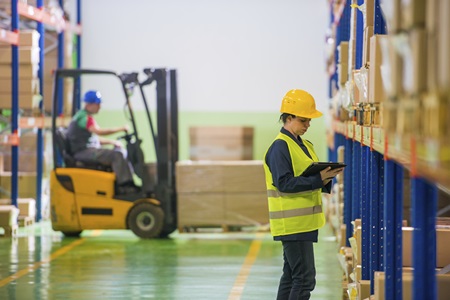 Worker's Comp laws in Wisconsin provide employees with choice. The right to select the medical care best for you is a critical part of Worker's Comp. In most cases, an expert joint injury doctor will serve you best following your injury.
You're on the job, lifting huge bundles of paper from a conveyor belt to a basket above your head, day in and day out. Moving these huge bundles all day for five days every week can be stressful on your body, and often cause a repetitive motion injury. One day, you're doing your job, and the next thing you know you're experiencing a shoulder injury – a torn rotator cuff, to be exact. Report this immediately to your employer, who will send you to your primary doctor.
Milwaukee Shoulder Doctor Provides Second Opinions
Here's what most people don't know: if you aren't happy with your primary doctor's diagnosis and planned course of action, you have the right to get a second opinion on your shoulder surgery from any doctor in the state of Wisconsin. Milwaukee shoulder doctor Theodore Gertel could be your best option for a second opinion when it comes to Worker's Comp claims.
Regardless of what sports medicine physician you see, never feel pigeon-holed. You don't have to go to the exact doctor your insurance provider recommends. You also don't have to go to the same doctor your Union sends you to. In the case of visiting the Wisconsin Work Injury Doctor, he works only for you and will treat you like a world-class athlete.
In some cases, surgery might not be needed. You should never have to go into a major surgical operation with an uneasy feeling. At the very least, receiving a second opinion allows you to evaluate all of your options. The Wisconsin Work Injury Doctor believes peace of mind is essential while successfully healing your joint pain.
Joint Pain Doctor Helps Wisconsin Patients
In certain joint injury cases, surgery is the option you and Dr. Gertel will agree is best to stop your pain. Wisconsin orthopaedic surgeon Dr. Ted Gertel frequently handles shoulder injury surgeries, many times using arthroscopy, a minimally invasive surgical procedure. Arthroscopic surgery reduces the recovery time, allowing you to get back to having fun, playing with your kids, and – of course – working. Additionally, Dr. Ted Gertel also offers non-invasive treatments.
Schedule an appointment to receive a second opinion from Dr. Theodore Gertel, one of the leading orthopaedic surgeons in the state of Wisconsin. Whether you suffer from a work-induced shoulder injury, elbow injury, ankle injury, knee injury, or carpal tunnel syndrome, Dr. Gertel is the Wisconsin Work Injury Doctor who will help you get well quickly and safely.
Call Milwaukee shoulder doctor, Ted Gertel, to get a second opinion on your workmans comp claim.