Imagine World-Class Work Injury Treatment
The Wisconsin Work Injury Doctor Relieves Joint Pain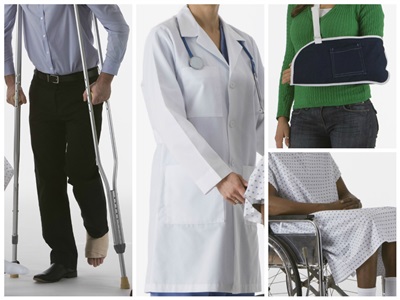 A serious work injury is frightening. Dr. Gertel, a work injury doctor in Milwaukee, Wisconsin is here to help you. The first thing you need to know is whether you have a permanent injury or will you be able to recover. Other concerns may be, will you be disabled, is surgery going to be needed, and when will your joint pain finally end?
There is also a whole other dimension of worry. Will you be able to work? Will you lose your job? Will you be able to support your spouse and children?
Milwaukee Orthopaedic Surgeon Treats Specific Injuries
Dr. Ted Gertel, the Wisconsin Work Injury Doctor, knows how you feel. For over 20 years, he has treated hundreds of injured workers just like you. The injuries vary. The worries are still similar. As one of Wisconsin's most renowned orthopaedic surgeons, Dr. Gertel approaches your work injury with compassion, understanding, and the highest level of medical capability.
Many of Wisconsin's leading athletes come to Dr. Gertel for treatment of sports injuries. They entrust their entire professional and collegiate careers into his very capable hands. Professional and collegiate athletes in Milwaukee have greatly benefited from his professional skill. Also, many firefighters, police officers, construction workers, office workers and warehouse workers have been extremely pleased with the results of Dr. Gertel's treatment.
Work Injury Recovery Completed Quickly
Shoulder injuries, elbow injuries, knee injuries, ankle injuries, and carpal tunnel syndrome – all have been effectively treated by Dr. Gertel and his staff. Often, the surgery is minimally invasive, causing much less disruption to muscles and helping assure a much faster recovery. In other cases, simple rehabilitation regimens or specially-tailored exercises are sufficient.
Under Wisconsin Worker's Compensation law, you have the right to choose your own doctor and have the final say on treatment. You do not have to settle for less-effective treatment. Meet with the Milwaukee orthopaedic surgeon, Dr. Ted Gertel, to receive the same high level of treatment usually available only to world-class athletes.
So don't worry. Just contact Milwaukee's work injury doctor. Then all you'll have to do is concentrate on getting back to normal as quickly and completely as possible. Dr. Gertel will take care of the rest.